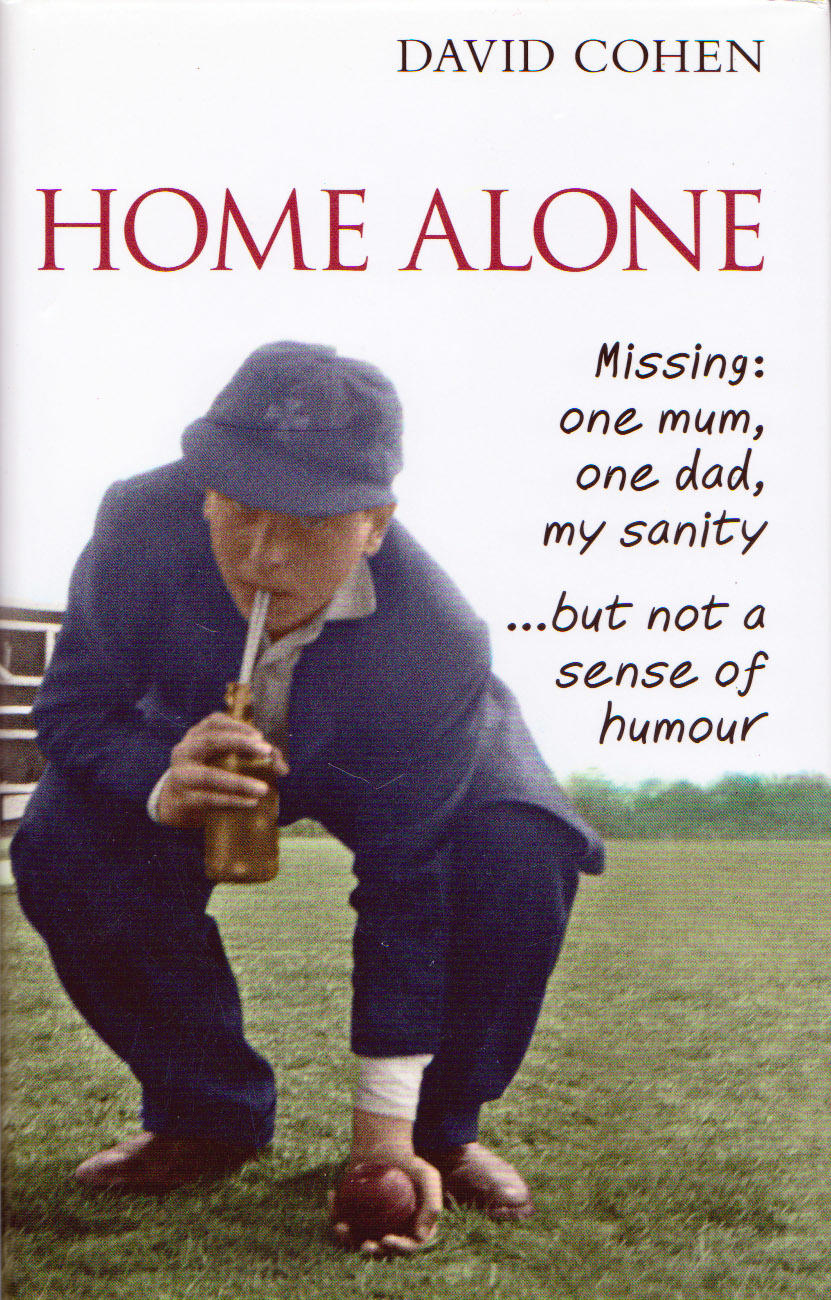 Home Alone by David Cohen
When he was twelve, David Cohen was left by his parents, though he'd only been three years in England. He knew he'd be put in an orphanage if anyone found out. So he made sure no one did. His posh school, St Paul's, never realised his parents had left him. For weeks David cried himself to sleep and asked God why He had done this to a nice boy who passed all his exams and was a good left arm spin bowler. But David had the sense to turn up at school every day, to get his uniform cleaned and to say nothing to anyone. Only the local dry cleaner suspected something was wrong – he never charged David a penny. 
This is the astonishing true story of a boys journey from boy to man, with little help from his parents save for Friday dinner with his Father in a restaurant where he was given money for the week ahead. Being abandoned is painful and tragic but David's story becomes comic as he fends off randy men who want to show him their telescopes, writes absentee notes to skive off school and falls hopelessly in lust with a Finnish au pair girl. His school suspects nothing as he produces decent essays on the usual suspects - Luther, Henry VIII and whether King Lear was madder than Hamlet. 
Painful but written with humour, this is the real story of being home alone – the ups and the downs, from learning to cook to the first kiss.

Read a review by the Jewish Chronicle online.

Hardcover.