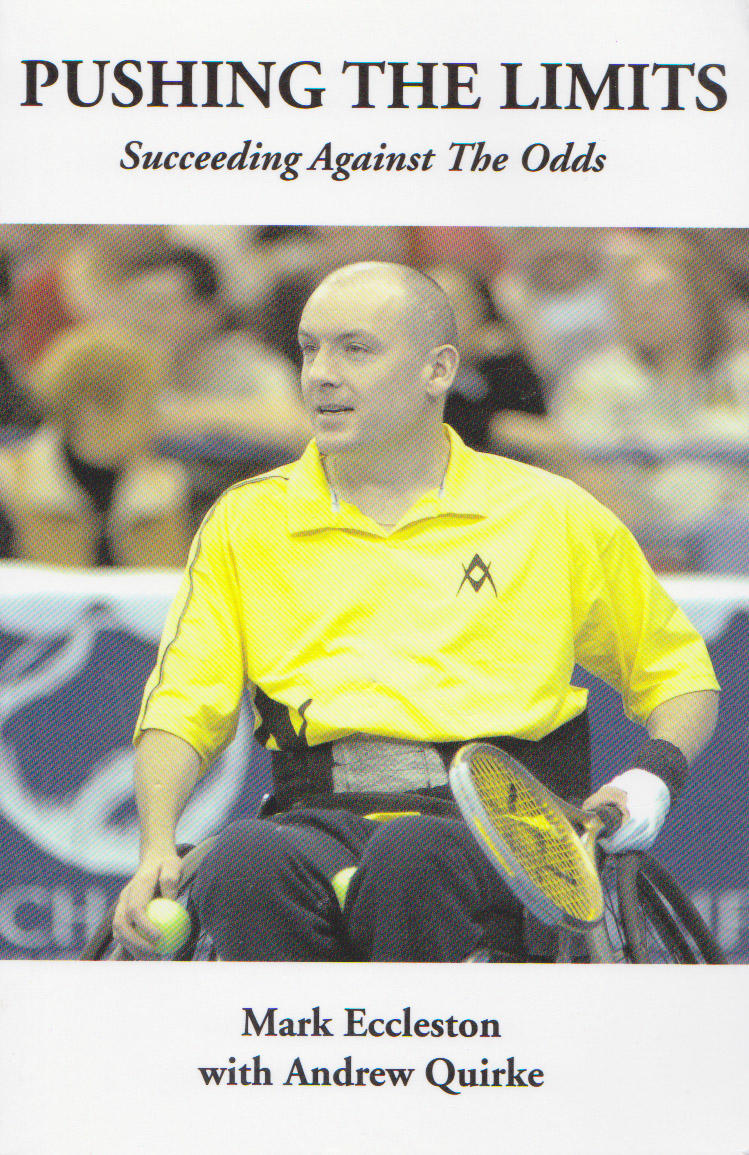 Pushing The Limits by Mark Ecclestone
In this frank fearless and often very funny book, Mark Ecclestone explains how life nearly ended when he was 16. He fell out of a haystack and became disabled. He has been in a wheelchair for the last 20 years now. When the accident happened, he was due to have a trial for St Helens rugby league team. The fall destroyed all his hopes of an athletic career. He started to play table tennis a few months later while he was still in hospital. He then took up wheelchair rugby. He became the first British player to be invited to play in the USA. Afterwards, he became captain of the British wheelchair rugby team which finished fourth in the World Cup. Mark then switched to tennis. He frankly admits that he did not have the best serve or forehand or backhand but he had the best motivation. He became one of the world's leading wheelchair tennis players. For 14 months he was the World No 1. He won a silver medal in the Athens Olympics in 2004.
In this no holds barred autobiography, Mark explains how he made it to the top - with insight and humour. He was one of the very best, if not, the best wheelchair athletes in the world.
The book offers tremendous insights into the politics of British tennis; why British players have so often under-performed. Also, the challenges of sex for anyone confined to a wheelchair at the tender age of 16.

Paperback.