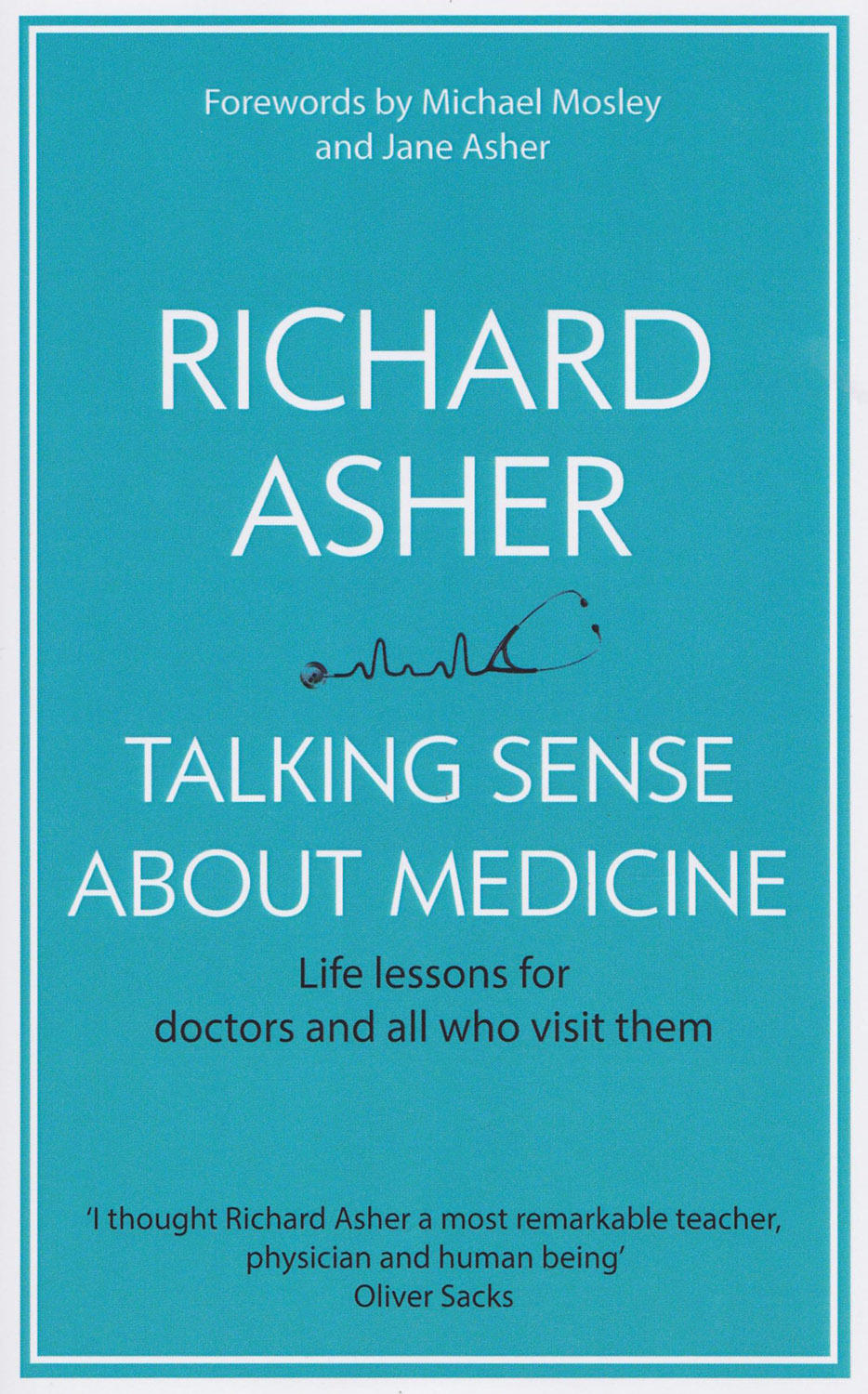 Talking Sense About Medicine by Richard Asher
This collection of writings by Richard Asher is essential reading for anyone interested not only in health and medicine but also in good writing and clarity of thought. From medical students to consultant physicians from psychiatrists to nurses, everyone will find something to learn and admire in the pages of this book.
Extraordinarily pertinent to this day, Asher's common sense, wit and compassion shine through his words. In these classic articles, we get more than a hint of his great contribution to medicine. One of the most important is his account of Munchausen's syndrome. Asher first brought the intriguing condition to public awareness. He named it after the fictional baron who wrote tall tales of his impossible adventures in impossible places. Asher also gives a vivid account of the varied problems a physician faces.
 "We must not be so busy preventing disease that we have no time to enjoy freedom from it," he wrote. Over many years his brilliant lectures were always over-subscribed, and his contributions to The Lancet and many other medical journals were eagerly awaited and became famous for their clarity and humour and what came to be called 'Asherisms'.
Asher was once described as "the most memorable, epigrammatic, arresting medical writer of our time. His papers will remain medical classics for their clarity, perception and wit." This collection of his writings, with forewords by doctor and documentary maker Michael Mosley and by Asher's daughter, Jane, proves this to be true.